It's time to let the board know how you feel about the budget!  Click this menu button!

Click here to see drafts 1-5 of the budget.
Attention:
  The homeowner public comment period for the 2018 budget has commenced!  Please send your comments to finance@sawcreek.org prior to the next board meeting on November 18!
Click here to read our budget comments sent to the finance committee.
2018 Budget Highlights, or, how to spend homeowners money behind their backs.  Click here to read. 
Together, We CAN Make a Difference!!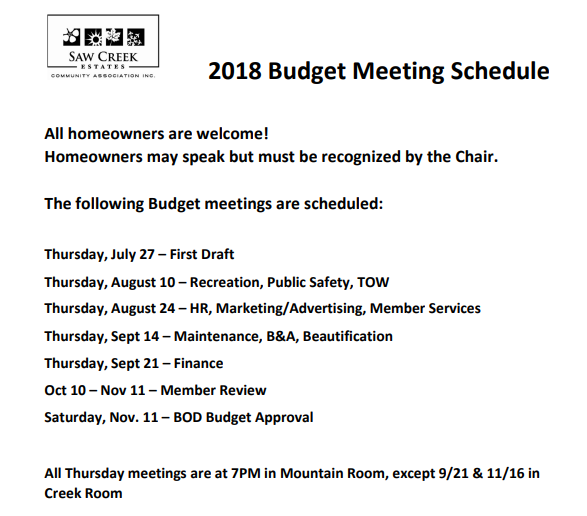 Take Back SawCreek, LLC 2017